Awami League joint general secretary Mahbub ul Alam Hanif said, "Mirza Fakhrul is a shameless liar." Morning and afternoon are saying everything like a broken record. Where are you taking this country? We have allowed you to program, says Aboltabole. Awami League leaders and workers are not afraid. Awami League is a large ancient political party. Mahbub ul Alam Hanif said these things at the triennial conference of Comilla Sadar South Upazila Awami League on Saturday afternoon. Speaking as the chief guest at the conference, he said, "During BNP's tenure, there was no electricity for 24 hours. From 1996-2001, Awami League produced 4,500 MW of electricity. BNP produced 3 thousand 150 MW of electricity from 2001-2006. Now we are producing 26 thousand megawatts of electricity. Load shedding will come down by the end of November or the first week of December. This load shedding is temporary. The conference started at Sadar Dakshin Upazila Complex ground around 11 o'clock under the chairmanship of Upazila Awami League President Golam Sarwar.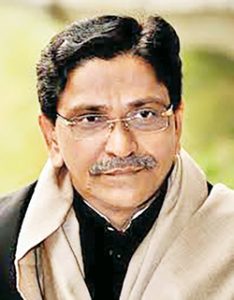 Comilla South District Awami League President Finance Minister AHM Mustafa Kamal inaugurated the conference through virtual media. The main speaker was the General Secretary of the Comilla South District Awami League. Mujibul Haque Awami League Central Relief and Social Welfare Secretary Sujit Roy Nandi, Science and Technology Secretary Abdus Sabur, Comilla District Council Chairman Mofizur Rahman, Comilla South District Awami League Joint General Secretary Sajjad Hossain and Organizing Secretary Partha Sarathi Dutta were special guests. In the second session of the conference, Sadar Dakshin Upazila Awami League was chaired by Upazila Parishad Chairman Golam Sarwar and Zilla Parishad member as General Secretary. Abdur Rahim's name was proposed by Md. Mujibul Haque The party leaders present raised their hands and supported the proposal. Ghulam Sarwar and Abdur Rahim held the same position in the previous committee as well.
Meanwhile, Adarsh ​​Sadar Upazila Awami League's triennial conference will be held tomorrow Sunday at 10 am at Comilla Town Hall ground. Mahbub Ul Alam Hanif will be the chief guest. Convener of the Conference Preparation Committee and Chairman of Adarsh ​​Sadar Upazila Parishad. Aminul Islam confirmed this information.